Projects

Retainer is installed on existing production line for transporting YTONG blocks, integrated with the controller managing the process, and the power of pneumatic sistem elevator.
more

Loading seals in one vibrator, vibrator the other nipple and through the rotating head Rubber pieces are pushed into the metal parts, and then discarded them pusher in assembled form in the final safe product.
more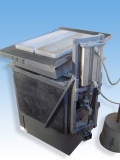 The machine consists of a matrix steered by pneumatic cylinder, which puts damp earth material...
more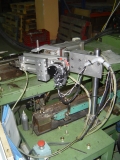 Electro-pneumatic hand sets assembled details of flexible connections for water on a rotating head
more